The thinkers / Daniel Prieto Castillo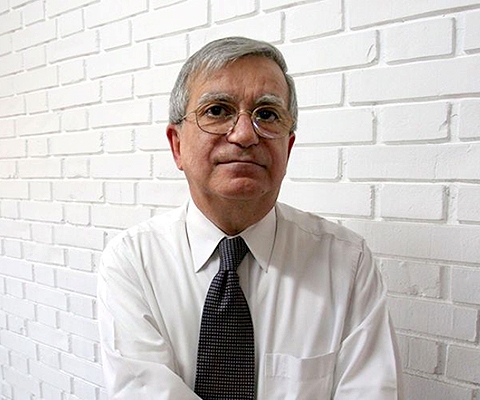 Prieto Castillo,
Daniel
1942 - Daniel Prieto Castillo, is recognized from an early age as an educator. Understand that learning is the way to build as a human being. His feeling is to be in the world for others to learn, a task that links him to communication ... Education has a wonderful communicational sense.
Daniel Prieto Castillo, speaks from experience in both formal and informal education. He is an educator who seeks by all means to communicate him, properly and at the same time open spaces for communication; for the construction of others through the processes and communicative actions.
He began as a rural teacher, studied philosophy at the University of Mendoza, wrote literature and became a journalist; experience that led him to incorporate forever "I am always talking to someone and someone." "Every educator needs a discursive construction", "Not only does it matter what is said but how it is said" Daniel Prieto Castillo since the 70s has been thinking about communication alternatives in different sectors and also depending on the University. Author of abundant bibliography of quality in his texts; Daniel Prieto Castillo responds to all educommunication concerns through an interview with the rededucom
CONTRIBUTION TO EDUCOMUNICATIONAL THINKING
Prieto Castillo brings the valuable educational approach to educommunication, generates an articulating argument between what is learned and how it is learned and in this sense educommunication is committed to the integral formation of the person in relation to history, the environment, transcendent leadership , political and social, is the face of the education that communicates and transits through it, as the right to meet.
Biography
Since the early sixties he has been dedicated to communication and education issues. In 1962 he was a rural teacher, in the area of Lavalle, Mendoza and since 1965 he is a journalist. He worked in different institutions in Latin American countries, including: CIESPAL, Quito, and Radio Nederland Training Center, San José de Costa Rica.
He is a collaborator of international organizations such as UNESCO. He produced books for distance education initiatives for radio and written media, of the Joint Communication Service, Ecuador. He is the author of more than forty books published in seven countries. Much of his work is focused on the concern for communication and education . Pedagogical mediation, notes for alternative distance education and Pedagogical mediation for popular education , written in co-authorship with Francisco Gutiérrez Perez Manual of production of materials for neolectors, Educate with meaning, notes on learning, Passion for speech, letters to communication students. The party of the language, the daily life, source of radio production. Communicate by words and images.
He is director of the postgraduate specialization in University Teaching, at the National University of Cuyo.
Website> http://www.prietocastillo.com.ar