The thinkers / Francisco Gutierrez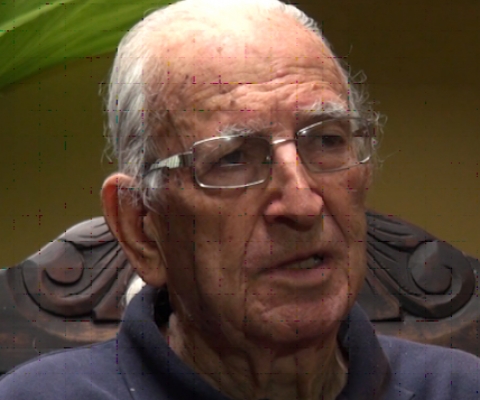 Gutierrez,
Francisco
1928- Born in Burgos, Spain, he received his doctorate in Pedagogy in 1977, at the Complutense University. Then he settled in Latin America and currently resides in San José de Costa Rica. He is a disciple of Antone Vallet, for him his guide and mentor. He began his pedagogical activities in Latin America by offering a workshop of the most original and innovative proposal conceived by him: The Total Language, where he raises awareness of the problems that social communication poses today.
Francisco Gutiérrez , worked closely with Paulo Freire sharing various investigations. In 2003 he created a Doctorate in Education with a specialty in Pedagogical Mediation, at the University of La Salle in San José, Costa Rica. Academic project that currently, faithfully directs the thinking of Francisco Gutierrez , his life partner, Dr. Cruz Prado , which realizes, in the material presented here, the new epistemological paradigms that guide this new proposal . They also collect testimonies of students who relate their experience from this new educational conception and the entire bibliography of Francisco Gutiérrez throughout his career in communication and education.
CONTRIBUTION TO EDUCOMUNICATIONAL THINKING
The contribution of Francisco Gutiérrez to the scientific argumentation of educommunication, is emphasized in the reflection of the paradigm from the reading of the total language, which introduces man into a universe of holistic perception, because it is an experience of social learning and at the same time personal, global, where the various emphases are integrated, which are ontologically related to the communicative processes, in the diversity of formal and non-formal educational spaces, thus promoting interdisciplinary, articulating, meaningful learning and deep social and political commitment, which goes more beyond the media and suggests the joint construction of new social imaginary.