The Researchers / Maria Elena Hermosilla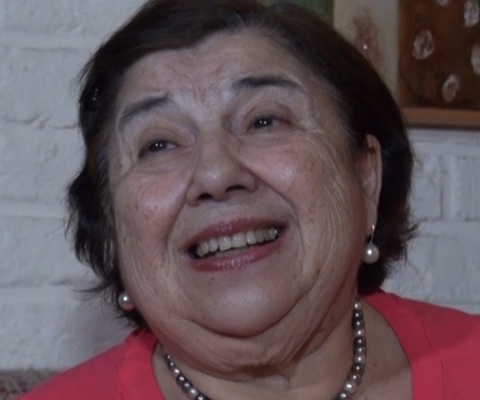 Hermosilla,
Maria Elena
Journalist. Current advisor of the National Television Council of Chile. In the decade of the 60 when Latin America was convulsed by social and political changes militates as a journalist in rural areas, preparing progressive newspapers with the peasants, in search of ideals of truth and justice. It is recognized influenced by Paulo Freire who worked in Chile the issue of agrarian reform and by Armand Matelart who studied the Media, as ideological apparatus of the State, Later he studied in Paris to critically deepen the strategies to follow to rebuild in his homeland what the Pinochet regime had destroyed. He lived eight years in Brazil where he joined the UCBC (Brazilian Christian Communication Union), of which he was president Ismar de Oliveira Soares. At the NGO CENECA, he worked with Valerio Fuenzalida.
She was the Latin American president of the WACC for 4 years. Her first publication as an author was: Woman TV (active reception manual for women of the popular sector) From that moment she worked researching and publishing about what is TV for people and what sense does it give? ... Academic, researcher , tireless author and fighter for women's rights María Elena Hermosilla tells the rededucom her long career and links with educommunication
CONTRIBUTIONS TO EDUCOMMUNICATIVE THINKING
As a leading researcher, from her experience María Helena Hermosilla brings the perspective of citizen education from the media to educative thinking, as a woman and as a professional highlights the real need for a communication that transcends the field of instrumentality and promotes an authentic formation of critical thinking from television.