The Researchers / Fernando Ruiz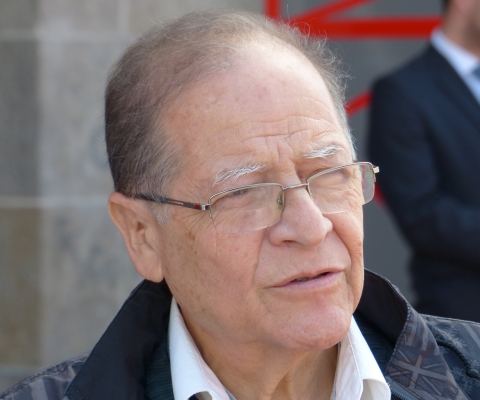 Ruiz,
Fernando
Peruvian. Since he was a child, he drew on the artistic sensibility of his family, especially his father, who inclined him to the knowledge of art and with whom he shared long film sessions. As a university student of pedagogy and of Language and Literature of the University of San Marcos, he founded the cinema club of that house of studies. Later he entered the Cinematographic Orientation Center (OCIC subsidiary, today SIGNIS). In the decade of the 70 knows "The Total Language" of Francisco Gutiérrez.
He enters the National Teleducation Institute where he works, as a team, on educational radio and television. Transcending the artistic dimension of cinema recognizes the pedagogical value of that medium He studied communication and linguistics in Leuven. He taught film and television courses to different cultural members of his country. He carried out academic activities at the Catholic University Women's University of the Sacred Heart (UNIFE) and in Lima where he developed the Human Values and Peace Culture Film Course. Fernando Ruiz found in the cinema the "complete art".
He is currently vice president of APC, the Peruvian Association of Communicators (SIGNIS). He studies audiovisual language from a training perspective in educommunication. He is currently investigating the pedagogical perception of animated films.
CONTRIBUTION TO EDUCOMUNICATIONAL THINKING
Fernando Ruiz, a tireless professor, is a film man and in the encounter with rededucom he develops his commitment to this medium by contributing his educommunicative look, to the work he has been doing in various scenarios with diverse interlocutors for many years, expression and art from the cinema, is the contribution of this academic to the educommunicacional thought with which he identifies.