Carl Rogers Humanist Education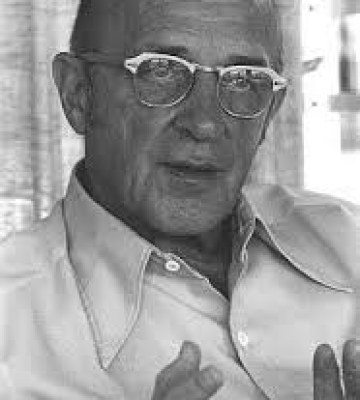 Carl Rogers Humanist Theory
Educommunication dialogues with this theory due to the significance that interaction with the other confers on it and the possibility of weaving empathetic, assertive and mutually understanding networks, as a platform for internal growth and strengthening one's interiority in relation to the other.
For Rogers, the basic principles of teaching are based on trust in the potential of each person, in the collective appreciation and self-criticism of the path taken, and the importance of promoting expression in all its manifestations as an empathic communication capacity.
Non-directive education promotes critical thinking, freedom of action, as well as dialogue and listening in the commitment to build your own knowledge as a team. The transformation for educommunication is like liberation for Carl Rogers, in the continuous path to learn from the opening to the experience and the incorporation within himself of the process of change.
TEXTS:
http://teoria-humanista3.blogspot.com.ar/2011/01/carl-rogers.html
http://eslideshare.net/ricardow111/pedagoga-humanstica-pensamienro-de-carl-rogers?next_slideshow=1